I found this awesome recipe on
Living on Homemade
but she didn't have pictures (I am VERY visual). Normally I wouldn't have even attempted to make something like this unless I had a picture but her recipe sounded sooooooo yummy that I just had to give it a try myself. After all, I just bought a huge block of cream cheese at Sam's and I was needing to do something with it before it all went bad. If you didn't want to go to all of the time of actually stuffing the strawberries, I think the filling would make a great fruit dip as well.
I present you with my version of the
Heavenly Cream Filled Stawberries
.
You will need:
1 Pint Strawberries, washed
8 oz. cream cheese
1 tsp vanilla extract (I used Wilton clear so the cheese would stay white)
1/4 c. Powdered Sugar
Icing Bag and large tip or ziplock bag
Cut ends of strawberries off so that they will sit flat.
Slice and "x" on the end of the strawberry but do not cut all the way through to the bottom.
You should be able to open the strawberry like this in the picture.
I let my cream cheese begin to warm then I beat it with a hand mixer until became smooth. Add 1/4 c of powdered sugar to softened cream cheese. I tried using less sugar as we do not like things very sweet, but the 1/4 cup seemed to be just right for this recipe. Mix in the powder sugar either by hand or use an electric mixer.
It is not necessary to use the clear vanilla but if you want to make sure that your cream cheese stays bright white, then you may consider using the clear vanilla rather than regular. Mix the vanilla into the cream cheese.
Add cream cheese mixture to a Wilton disposable bag with a large tip to pipe in the filling. If you do not have either of these, add your filling to a ziplock bag and cut the corner to create your own piping bag. Stick the tip down into the center of the cut strawberry and fill.
I
Add chocolate sprinkles if you wish for decoration. Wouldn't these be great if you added a couple of blueberries to the top for a 4th of July celebration? If you make these, I would love to see your version.
Don't forget to stop by
Living on Homemade
and leave her some love as well!
Monday
Tuesday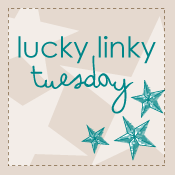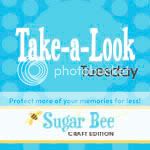 Wednesday