Hello everyone! I am Dawn from
Dawn's Craft Place
. I am Tammy's guest today on Not Just Paper and Glue and she is guest on my blog. I must first say I want to tell Tammy how honored I am to be asked and hopefully it won't be the last time! My blog is a mixture of
cards
,
scrapbooks
and fun, friendship and paper crafts, where everyone is at the same level no matter how experienced or not. I am always excited to try something new or find a product and share it with my readers. I love to make paper crafts and am also thrilled when someone asks me to
review a product
or write a
tutorial
. Today I am going to share a few of my favorite posts and hopefully you will enjoy also.
Loved when my son graduated from college and we went to celebrate with him. You will probably notice I am very proud of my Three children and share pictures in my posts whenever I can...usually in my layouts or crafty creations.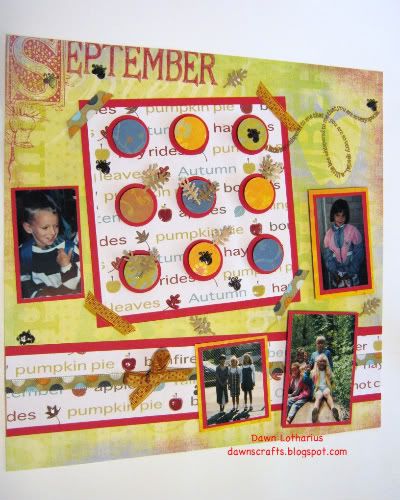 Here is one of my favorite layouts I have done. I did this one when I first started as a design team member at Unscripted Sketches back in 2009- it isn't one of my best but I really enjoyed making.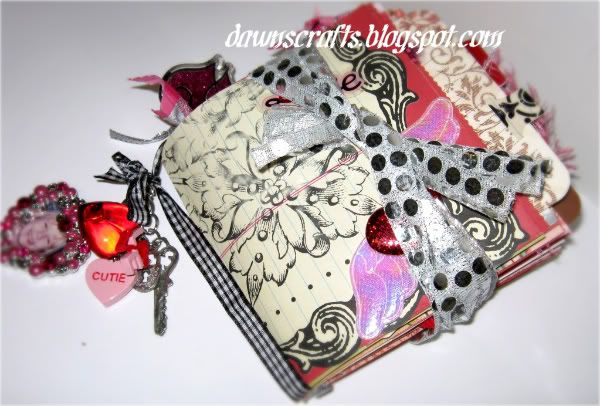 This is an album I made for my daughter and I had so much fun putting it together out of a kit I purchased on-line and paper bags. I am always
making albums
and love to try lots of unique supplies, and I have shared a few
tutorials
here
and
here
to put them together if your looking for a few ideas.
The last layout I will share today is a reflective post I did for a challenge for
Dirty Scraps
. The Title I wish I had Known- that finding out my middle son Bill was going to be deployed to Afghanistan was going to hurt so much. His father and I are so proud of him but also very scared of the unknown. I hope you have enjoyed a small peek in to
Dawn's Craft place
world, I would love to have you pop over and visit and see all the newer layouts, cards, party ideas and gifts I have shared. Don't forget to leave a comment and let me know how you found me.
Thank you Tammy- I am so glad I have met you and was able to be your guest today on Not Just paper and Glue. I always enjoy all your posts but most of all I enjoy the friendship you have extended.
******************************************************
Dawn is a super sweet gal and I am very thankful for this sweet blog friend. Please stop by and visit her at
Dawn's Place
.
You can also find Dawn at the
Paper Craftorium
and a
Sketch in Thyme
.