This project is featured on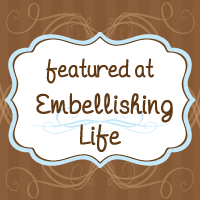 St. Patrick's Day - A day where everything we eat, drink, and wear turns green! If we are imaginative we might even find a little Leprechaun sitting next to a "Pot of Gold" at the end of the rainbow.
Your chances of finding that lucky Leprechaun may be slim, but I am here today to show you how you can easily create this fun "Bag of Gold"!
Cut pieces of WonderFilm into clovers and horseshoe shapes using a punch or die cutting machine (manual or electronic).
Peel off backing and place onto Organza bag. We have 5 x 8 inch Organza bags in the store in a variety of colors for you to choose from
Peel off the top covering of the images one at a time and add glitter; brush off excess. (I used Clover, Sea Mist, and Gold Glitter Glitz)
Place a small WonderFilm clover onto the small coins and add glitter like you did for the bag.

Place a large WonderFilm clover onto the large coins; remove protective covering, then add small clover to the center.

Add glitter to large clover; brush off excess.
Remove protective covering of small clover that is in the center and glitter with a complimentary color
I used
Ritzy Ditzy Glitz
to color the paper flower and add shimmer. I also used my Quickie Glue Pen to add adhesive to the edges and glittered with Light Peach Crystal Glitter.
Supplies:
Glitter: Clover, Sea Mist, Gold, Light Peach (P K Glitz)
WonderFilm (P K Glitz)
Anti Static Brush (P K Glitz)
Organza Bags (
P K Glitz
)
Ritzy Ditzy Glitz: Gold (P K Glitz)
Quickie Glue Pen (Sakura)
Paper Flowers
Gold Coin Candy
Die Cutting Machine (
Silhouette
), optional
Look for a tutorial coming soon on how to create shimmery paper flowers!
Linked to Places I Visit