Hey everyone I have been featured at "The Answer is Chocolate"!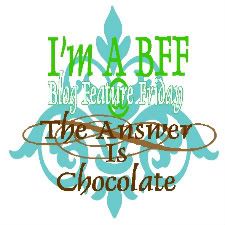 With a name like that, this is a blog that you MUST visit! LOL
She also has a Friday link party each week and if you hurry, you will still have
time to enter.
It was fun seeing how someone else views who I am in this life of blogging.
Curious about what she had to say? You can find the feature and link party HERE!