So, today is the last day of my "Give a Child Hope" challenge.
So far, I have no entries. I will admit, that makes me sad.
How did our family help this month?
On a trip to Michael's, I found these cute Art Sets on sale so we purchased 4 of them. I will be honest and tell you that these are not mailed as of yet, but they will be. Just have to find that address to the hospital.
Then on September 26, 2011, Chili's had their annual fundraiser at each restaurant. On this day they gave 100% of their net proceeds to St. Jude's Hospital and then we made a cash donation as well.
Their is still time to get your entries in if you have done something this month to help children fighting cancer. Visit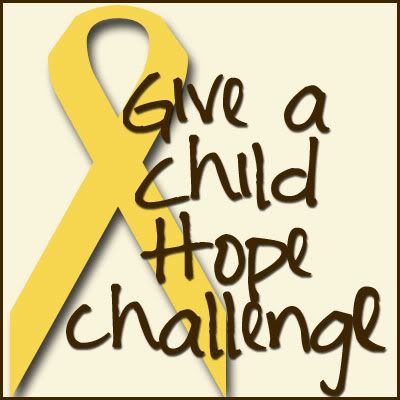 for all of the details.