Hanging flower baskets are an easy way to add color to your spring garden but they can take a lot of work to keep them looking beautiful all season.
To remedy this situation, I decided to create a hanging basket using silk flowers. Once my arrangement was completed, I hung it on an old gate that was made from a wood fence panel. I added a few other accessories and now I have cheerful addition added to my garden.
Here is how I made this Hanging Flower Basket.
Supplies:
Wire Basket (Hobby Lobby)
Silk Flowers (Hobby Lobby)
Wooden Birdhouse (Hobby Lobby)
Outdoor Acrylic Paint (Yard & Garden / Patio Paint / Americana)
,
optional
Burlap Fabric
Ultra Cover 2x Clear Spray (Rust-oleum)
,
not pictured
Gather the supplies you are going to use for your basket.
Cut a piece of wood for the birdhouse to sit on and cut a piece of burlap fabric to line your basket and wrap around the wood block
Add some glue to your wood block and then wrap the burlap around the block.
Line the basket with your burlap and then tack down the burlap to the wood block to help secure it in place.



I wanted to brighten up my birdhouse so I used some outdoor acrylic paint on the decorative metal flower. I also dry brushed some light blue acrylic paint on to the roof of the birdhouse for added color.

Position the birdhouse on to the wood block and then tack down with a nail.
You can purchase single stem silk flowers or purchase a floral spray like the one shown here. Personally, I prefer choosing a spray because the flowers and accents are already arranged in a nice grouping.
Divide the flowers in to two groupings. Attach the stem of the flowers to the backside of the basket so it is not seen from the front view.
Arrange the flowers so it fills in the basket and tie any stems that need to be secured.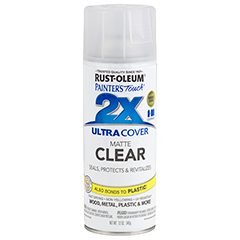 Now I realize that this is not an arrangement that will withstand the outdoor elements long term, but I wanted to try to preserve it for as long as possible.
I sprayed the entire arrangement, including the burlap and birdhouse with this
clear spray paint
which has UV Resistant properties. Since doing so, my hanging flower basket has endured high winds, rain, and lots of sunshine and continues to look as good as the day I made it.
I'll try to keep you updated to let you know how the silk flowers, burlap, and birdhouse holds up under Texas weather.
One thing is for certain, this Artificial Hanging Flower Basket has added a much needed splash of color to my garden after a long winter.